6 Tips to Create a Successful Local Direct Mail Campaign
3/1/2023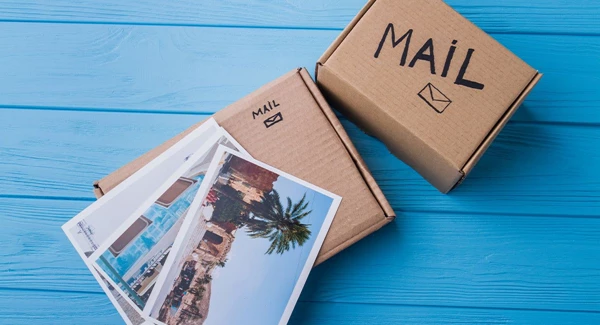 Let's Start A Conversation:
When it comes to local campaigns, direct mail is one of the most effective marketing solutions. According to Canada Post, at least 74% of Canadian consumers notice advertising in direct mail, 81% read their mail the day they receive it, and 85% per cent will open mail if it looks interesting. This is why local businesses continue to use this strategy to connect with their customers and prospects.
If you are looking to make a significant impact with next your local direct mail campaign, here are six tips:
1. Address your audience's needs. Every local campaign should be personalized and speak to the issues, challenges, or pain points your offering or business can help solve. If you want to take this strategy a bit further, you may want to consider adding a promotional item. This works to attract new prospects as well as nurture existing customer relationships.
2. Timing is one of the most important aspects of any direct mail campaign. Make sure your direct mail hits mailboxes at the right time for maximum effect. Depending on the type of industry, certain seasons may be more appropriate to send your messages. For example, spring and summer services such as gardening should start advertising before spring starts. Fitness centers should advertise in November and December to reach people looking to start their resolutions after New Year.
3. Give people a reason to take action. To help boost sales, sending time-sensitive materials, special promotions, or promo and coupons can motivate existing customers and prospects to interact with your business. Everyone likes to save money, this is why discounts always help drive action, and they also encourage people to visit a company or go to their website. Each of these actions is valuable, even when they don't result in a purchase. Simply letting people connect your business with the products and services you offer increases your brand awareness and local visibility.
4. Make it easy for people to reach your business. Include multiple ways for people to contact you and find your business. It's important to highlight the fact that you are a "local business" and how convenient this is. Include your service hours, address, website, phone number, and even the name of the person in charge of answering the phone. This is an old marketing strategy that could prove successful because people are more likely to call a business if they know they will be able to talk to another person who can help answer their questions.
5. Use a multi-channel approach. Tie your mailing campaign to your other marketing efforts; this can create multiple points of contact with your audience and help you track your campaigns' effectiveness and reach. A great way to do this is using custom URLs and landing pages in your printed mail pieces. This will let you know how many people who received your message via mail visited your website.
6. Wow your customers with unexpected designs. Use a compelling design to help your mailer stand out from other pieces. Trying different shapes, print finishes, and creative designs will also have a direct impact on your audience by making them feel more connected to your brand.
Timely mailings can bring great results for local businesses. The key to the success of these campaigns is in the planning stages. This is where you will identify the right audience, craft the right message, chose the design, decide how to track your campaign results, and figure out the right time to send it out.
If you are looking for help getting started with your next direct mail campaign, contact the experts at KKP.
Fast. Local. Personal. For over 35 years, KKP has been supplying a comprehensive range of high-quality print, design, and sign services as well as marketing assistance to Canadian businesses. For expert assistance, attentive service, and affordable prices, contact us today!
Back