Is Your Marketing Faithful to Your Brand?
11/11/2021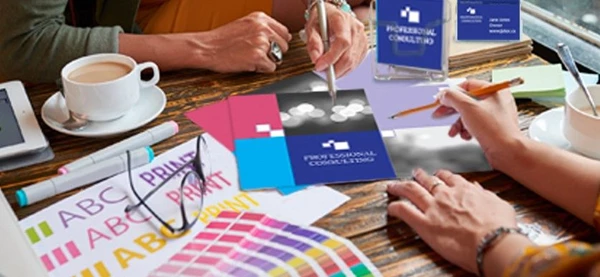 Let's Start A Conversation:
Many small businesses open their doors with little more than a logo and a set of basic brand materials. Others make their mark in their communities with a clearly-defined brand manual and brand identity guidelines for application across all their marketing channels.
Regardless of where they start, many business owners discover that their branding standards begin to slip over time. With new locations, new products or new marketing options, it becomes increasingly likely to see identity materials feature different colours, fonts and other unflattering variations.
If you've noticed this happening in your company's marketing materials, no need to panic. An easy solution is to conduct a brand identity audit!
You may be wondering how to properly audit your marketing materials. Fortunately, we're here to help.
Here's a few tips for your next corporate identity audit:
Before you conduct a proper audit, make sure you've created a full style guide that outlines how to correctly use your logo, outlines acceptable fonts and colours, and sets standards for your corporate identity.
Collect all of your printed materials – business cards, forms, letterhead, brochures, newsletter, sales materials, etc. – and lay them all out in front of you at once so you can see them at the same time. This is an easy way for you to evaluate everything at once, and makes it easier to spot if rogue colours, fonts or other style choices have crept into your marketing.
Don't forget about your digital materials. Your websites, emails and social media accounts should reflect your branding as accurately as your print marketing materials.
Consider bringing on a graphic designer to assist. Given that logos, fonts, colours and other branding essentials are their "bread and butter" they've got a trained eye that can spot irregularities you might otherwise miss.
If you need help conducting a brand audit – or found some identity materials that you now need to replace following a successful auditing of your marketing – call KKP. We're your local print and marketing experts, and we're here to help!
Back