E-commerce and Informational Websites – What's the Difference?
4/3/2019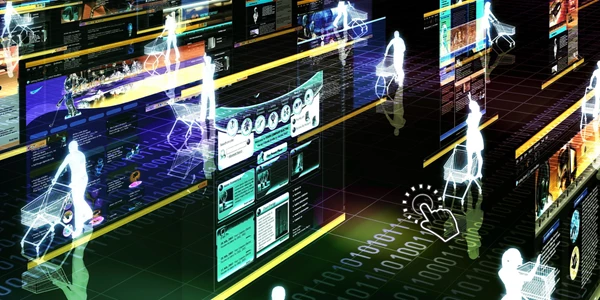 There are numerous types of websites, and each serves a different function. If you have ever wondered what the difference is between an e-commerce website and an informational website, the following information will help you understand the finer nuances of both.
What is an Ecommerce Website?
An e-commerce website is a website that allows users to order products and services and submit their payments online. In today's world, many consumers prefer shopping online rather than making a trip to a brick and mortar store. Amazon, Walmart, and eBay operate some of the most popular and profitable e-commerce sites. In 2016, e-commerce sales accounted for 6.5 percent of all retail sales in Canada, this figure is expected to reach ten percent in 2020.
E-commerce sites are not only for consumers but for businesses as well. A significant amount of business-to-business (B2B) transactions take place on e-commerce websites. Before the development of such sites, ordering large amounts of commercial supplies was a cumbersome and time-consuming task. Nowadays, many commercial suppliers operate sites that allow businesses to easily purchase their supplies and place their orders online.
Many e-commerce sites are transactional in nature and designed to function as a digital storefront, allowing customers to browse, order, and pay for a wide range of products and services online. These sites allow consumers to search for specific items.
What is an Informational Website?
As their name implies, informational websites are websites that provide the public with information about a company or organization. Although transactions are usually not conducted via informational websites, most websites feature an online contact form for potential customers to ask for additional information about the goods or services offered.
Some informational sites function as online portfolios advertising the goods or services an individual can provide. Such sites often feature work samples so potential consumers can evaluate the talent of the individual offering their goods or services. These websites include online videos, customer testimonials, and links to other useful sites, and blogs with helpful articles related to their industry.
The Importance of Blogs
Blogs are an important component of informational websites; they are a great place to provide additional information for existing and potential customers. Blogs can also help boost your websites search engine rankings by increasing your website's authority. They are also a great resource to help drive traffic to your site.
The Importance of good website content
No matter what type of website you have, the quality of the content you have there is very important. Not having enough information about your company and products or having misleading, and poorly worded content can turn customers away and damage your company's reputation. Poor grammar and misspelled words can also make an individual or company appear unskilled and unprofessional. It's always important to make sure the content on your website is readable, informative, and free of errors and incorrect information.
Here at KKP Canada Corporation, we specialize in helping businesses choose the best type of website. Our web design specialists realize your company needs a professional website your customers can trust, and that is why we will always try to exceed your greatest expectations. Whether you need an e-commerce site for your store or an informational site, we are here to help.
Contact your local KKP experts for all your website design needs.
Fast. Local. Personal. For over 35 years KKP has been supplying a comprehensive range of high-quality print, design and sign services as well as marketing assistance to Canadian businesses. For expert assistance, attentive service and affordable prices, contact us today.
Back