Frequently Asked Questions About Custom Stationery
12/2/2022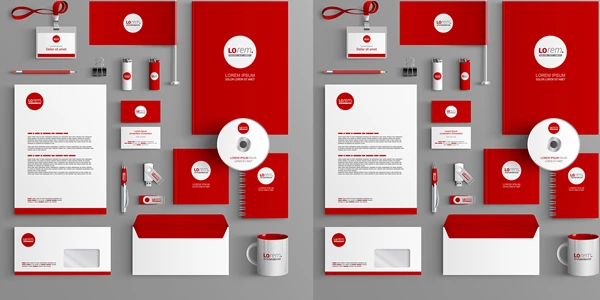 Let's Start A Conversation:
Bring a professional touch to your correspondences with custom stationery. Custom business stationery prepares your company for future professional communications, while also leaving a positive, lasting impression on customers and clients.
Great business stationery will help your customers, employees and other business associates recognize your business and identify your brand right away.
You can customize your business stationery design with brand colours, logos, taglines, phone numbers, addresses and any other important details that make your business more memorable.
To help you create the right design for your business, we've put together a list of the most frequently asked questions about customized stationery.
What is Business Stationery?
The term business stationery refers to much more than just postcards and envelopes. It includes a variety of branded materials a company uses for any business-related activities.
Custom stationery can include business cards, letterheads, notepads and many other items that use the same branded design. These items are all customized to create a unified, consistent look that shapes the identity of a business.
Do I Need To Have a Design Ready for My Custom Stationery?
You can bring your existing design to KKP for high-quality business stationery printing. However, if you don't have anything ready, our team of designers can help walk you through the whole process. At KKP, we have experience with branding and logo design, corporate design, business stationery design, marketing collateral design, and much more!
We can help you with personalized stationery, embossed stationery, monogrammed stationery, memos, notepads, greeting cards and many other custom stationery products.
What Business Stationery Will I Need?
The custom stationery you will need depends on your daily activities and communications, as well as the size and industry of your business.
KKP Canada has been helping Canadian businesses for over 38 years, which makes us experts in stationery printing. Our team will take note of the inventory you currently have and then recommend any additional stationery items you may need.
We can customize and print a variety of business stationery products including:
- Adhesive notes
- Business cards
- Calendars
- Envelopes
- Invitations
- Invoices
- Labels
- Letterheads
- Notepads
Contact our team to discuss the wide variety of options available, and our team will consult with you to offer the best solutions for your business.
Will I Be Able To See a Proof of My Order?
Yes, our team will make sure you see a business stationery mockup and are satisfied before anything is finalized. Whether it is a new design or a complete print order, you will be able to give the final approval to guarantee you are happy with the end result.
How Much Do Stationery Products Cost?
Since KKP offers a wide range of custom stationery products, the cost will depend on the products you select, the quantities and the printing options. The good news is we can customize a solution that adjusts to your budget and meets your expectations.
Please contact our office for current stationery pricing. When you contact KKP Canada Saint John, a member of our team will be able to provide you with a quote and discuss all the different options available. With KKP's help, you can get customized stationery that you will be proud to show off!
If you are ready to get your own eye-catching custom stationery or have any additional questions, contact KKP today!
Fast. Local. Personal. For over 35 years, KKP has been supplying a comprehensive range of high-quality print, design and sign services as well as marketing assistance to Canadian businesses.
Back