Fun floor graphic ideas for your business
6/23/2021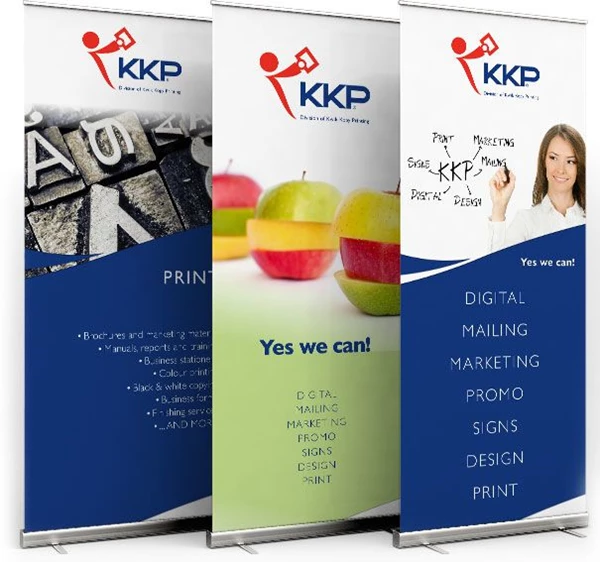 Let's Start A Conversation:
Floor graphics and signage often end up overlooked, as they're not a traditional advertising method. However, you may be surprised to learn that they're the perfect option for any business looking for an affordable, creative solution for capturing the attention of customers.

While there are a variety of floor graphic options, the most popular kinds are those that are digitally printed on vinyl. These are great for short-term temporary use, but can also be reinforced with laminate and non-slip materials for a more long-term application. The types of ink used in printing will vary depending on your specific business needs, but the most frequently-used inks include UV, latex and eco-solvent options.

If your business is looking for ways to boost sales and make a statement, here are a few fun ideas to help you implement floor graphics at your location.

1. The element of surprise: One of the best things about floor graphics is you can place them in unexpected locations where customers will be able to see them as they walk through your location. Think outside the box: most retail places use them close to their front door, but you can make a statement using them throughout aisles to guide people throughout your location, in front of mirrors, around your points of sale, in bathrooms or even on staircases. By placing these graphics in unexpected locations, they'll grab more attention.

2. Modify your location: Your business doesn't need a complete makeover to become more functional. With simple changes to your layout and the right signage, you can make a difference. Floor graphics are perfect for separating spaces; you can place invisible walls, entrances, and walkways by simply using line graphics on your floors. The possibilities are endless, and the cost-savings are astronomical.

3. Branding, branding, branding: Just because your customers have walked through your doors doesn't mean they don't need to see your brand's name anymore. Think about big brands - they want their name and logo to be in as many places as possible. Using floor graphics to reinforce your business name and logo throughout your location and even outside your location can increase your visibility and do wonders to support your brand's identity.

4. Safety first: Businesses welcoming customers have had to make many changes to keep customers and employees safe at their locations. Floor graphics are highly visible and can help reinforce any health and safety guidelines you've implemented at your location.

5. Seasonal promotions: As we mentioned before, floor graphics can be temporary and affordable. Use them at your retail location to highlight in bright colours any sales you are having and easily remove them after the occasion passes.

T

he best things about floor graphics are how versatile they are and how easy they are to install. You can consider this advertising solution for your business no matter what kind of flooring you may have. Floor graphics can be placed both indoors and outdoors on just about any surface, from smooth laminated flooring to filed, concrete or other textured floors.

If you are considering floor graphics for your business, contact the experts at your local KKP to get a quote!

Fast. Local. Personal. For over 35 years, KKP has been supplying a comprehensive range of high-quality print, design, and sign services and marketing assistance to Canadian businesses. For expert assistance, attentive service, and affordable prices, contact us today!
Back