Health and Wellness Promotional Products Match Consumer Interests
9/12/2018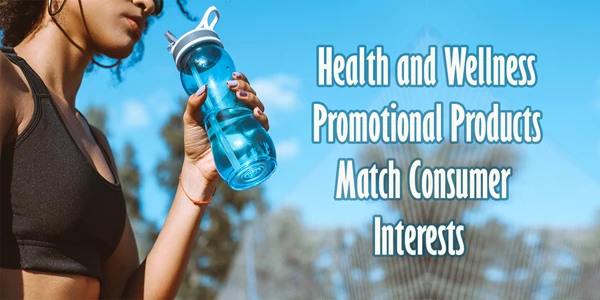 Health and wellness promotional products are strong contenders among the most popular logoed items. That's great news for marketers in search of a memorable giveaway that offers people what they value most: practicality. Eighty-two percent of Canadians and 77% of Americans say the top reason they keep a logoed item is if it's useful, according to an Advertising Specialty Institute (ASI) study.
More to the point, the study reveals 82% of consumers can immediately remember the advertiser's name on the health and safety product they own. That type of recall is pure gold in a marketplace cluttered with advertising messages.
To hit the mark with your target audience for whom health and fitness are a priority, consider affordable and functional wellness promotional products. They include a variety of drink infusers, blender bottles, exercise mats, workout towels and breathable tote bags. Also think of first aid kits and hand sanitizers for a broader distribution such as trade show or event giveaways to all visitors to your booth.
Marketers take note: Promotional products can deliver a healthy return on your marketing investment, compared to other forms of advertising. The ASI study shows consumers in all demographics, from ages 18 to 55, named promotional products as the form of advertising they liked best. ASI also notes that the cost for promotional products is not expected to increase markedly in the next few years.
One more reason to take a closer look at logoed items? Pass-along value. More than half of consumers reported they will give away a product that they are finished with rather than throw it out or file it away, per the ASI study.
When you're looking to connect with key audiences with wellness promotional products or thousands of other logoed items, let the "professional shoppers" at KKP know. We're your nearby experts; we can help.
Fast. Local. Personal. For over 35 years KKP has been supplying a comprehensive range of high-quality print, design and sign services as well as marketing assistance to Canadian businesses. For expert assistance, attentive service and affordable prices, contact us today.
Back