How Branded Apparel Helps Build Your Brand
8/11/2021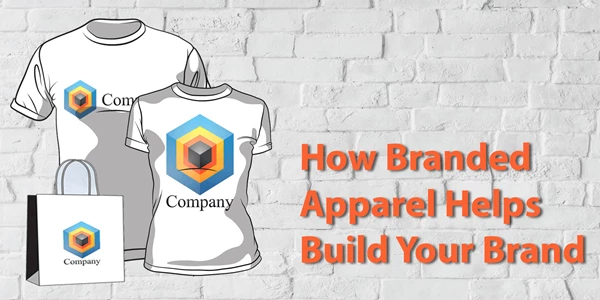 Let's Start A Conversation:
Building your brand through logoed apparel
With how crowded many industries can be, it's important to make sure you're standing out from the crowd. An easy way to differentiate yourself from the competition is through having professional, distinctive corporate design, and incorporating that design into apparel for your employees and customers.
A recent report from Promotional Products Association International highlighted how much of an impact promo items such as logoed apparel can make. The right promotional item can lead to a big bump for your business – 8 in 10 respondents said that they like receiving promotional products, with 7 in 10 saying they wished they received them more often.
Making sure you're giving away a quality product is also important, with 72% of those surveyed saying that the better quality promotions were associated with a higher reputation for the company that gave it away.
A standout stat from this study? The most popular product category, by far, was wearables.
It just goes to show how important apparel can be, and why you should be including it in your marketing efforts – both for your employees and your customers.
On the customer end of things, branded apparel is an easy, influential way to turn your clients and guests into walking billboards. Consider including a t-shirt or even a polo in a thank-you package for a large customer order. If you're a nonprofit, consider distributing vibrant shirts or caps to event volunteers or donors.
For your staff, branded apparel can ensure a professional look throughout your entire organization, especially among customer-facing employees. A well-fitting, tastefully branded shirt, jacket or hat can create a consistent, clean aesthetic for workers at all levels – whether it's for a daily uniform or simply to stand out as a group at a convention or trade show.
Would you like to add excitement to your company's promotional marketing? We're your nearby experts; we can help.
Fast. Local. Personal. For over 35 years KKP has been supplying a comprehensive range of high-quality print, design and sign services as well as marketing assistance to Canadian businesses. For expert assistance, attentive service and affordable prices, contact us today.
Back