Reinforce good health with smart marketing strategies
3/31/2022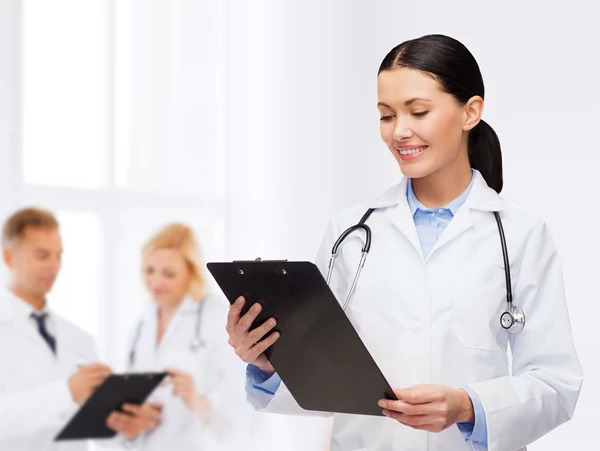 Let's Start A Conversation:
Hospitals, clinics, nursing homes and assisting living centers can all benefit from marketing practices that effectively communicate with patients and visitors. From the smallest piece of print marketing to large signs and everything in between, it's important that your facility or practice creates a consistent, professional image that establishes trust.
When planning your marketing, consider how you can use the following to help promote good health while still reinforcing your branding and message:
Printed materials: Print materials in your facility are successful when they're easily understood and consistently branded. For example, every healthcare professional uses forms of all sorts every day, both for staff and for patients. The best business forms are functional and user-friendly and can help save you time and improve productivity. You should also consider how you use other print marketing options, such as brochures and booklets that can help patients and their families better understand new medical technology or walk them through a recovery process.
Smart signage: Medical facilities are always busy with foot traffic, which can make complex hallways and departments even more difficult to navigate. Make sure that your patients and visitors can easily find where they need to be by installing a complete wayfinding system that includes both interior and exterior signage. And don't forget – just because you're operating a building that needs to be sterile, that doesn't mean that your hallways and lobbies should feel clinical and cold. Adding a colorful wall mural can help turn a dull space into one that's welcoming and inviting.
Mail that delivers: Patients sometimes need to be reminded of upcoming appointments, so having postcards that can be easily customized with important dates is a surefire way to maintain trust. But mail can go beyond just sending out friendly reminders. If you're opening a new wing of your building, expanding into a new location or are offering vaccination or testing clinics, make sure people know about it! Sending flyers into your community can be a great way to inform the public of the services you provide.
When you need a refresh of your marketing and printed materials, contact the team at KKP. We provide the solutions you need to ensure your patients continue to receive the care they deserve. Give us a call to set up a free consultation!
Back