The Three Workhorses of Direct Mail
2/24/2021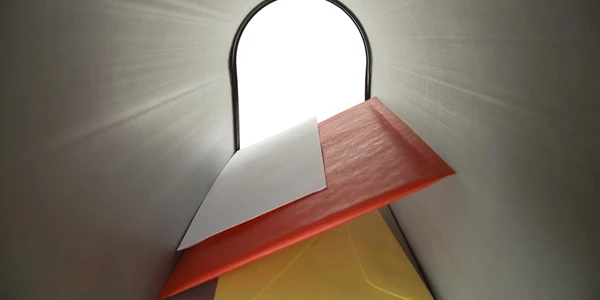 Let's Start A Conversation:
Businesses who tailor their direct mail campaigns to well-managed and up-to-date mailing lists regularly benefit from the effectiveness and low costs this marketing strategy offers.
If you are looking for a new way to reach existing customers and prospects, direct mail is versatile and a great way to get your brand in the hands of your target audience. According to these statistics, research, 65% of Canadian respondents agreed with the following statement, "I enjoy getting postal mail from brands about new products."
Not all mailers are created equal; some mailers are more effective than others. These are the three most used types in direct mail campaigns and choosing the right option will depend on your needs.
1. The traditional envelope package
This usually contains a letter, and it is the most used type of direct mail. It has a higher response rate and better ROI than other formats.
The letters can be personalized, and envelopes provide a great opportunitty to package and include multiple marketing pieces to support your message. Try it for a new product launch or an introduction to your company's capabilities or to offer a product demo or free sample.
2. The self-mailer
Also called fold-overs, leaflets, or brochures are simple and generally inexpensive to produce. For example, in a trifold, you can use two panels for sales copy and the third as a detachable mail-back piece.
A common use for this format is event promotion. Self-mailers provide enough space for a detailed message accompanied by visuals. They are easily passed from person to person, increasing the number of people who might see your message.
3. The postcard
Postcards are a cost-effective solution for sending brief messages to your target customers. They are perfect for announcements of all sorts – a sale, an open house, a new product or service, a new location, even as a "thank you" for a recent purchase. Postcards can also be used as coupons that drive traffic to retail locations.
Postcards are the most likely to be read; however, they have a lower response rate than larger formats. Many companies are now choosing large or jumbo postcards or oversized mail campaigns in response to that challenge. There is no limit when it comes to your postcards' size or shape, and the more creative they are, the more effective they will be.
When you need a go-to marketing tool that will give you flexibility, measurability, ease of production, and cost-effectiveness, direct mail is usually the right way to go.
Are you looking to start a direct mail campaign? Contact the team of experts at KKP; they will be able to guide you through this process and recommend the most effective strategies to help you reach your audience!
Fast. Local. Personal. For over 35 years, KKP has been supplying a comprehensive range of high-quality print, design, and sign services and marketing assistance to Canadian businesses. For expert assistance, attentive service, and affordable prices, contact us today!
Back