Direct Mail in Canada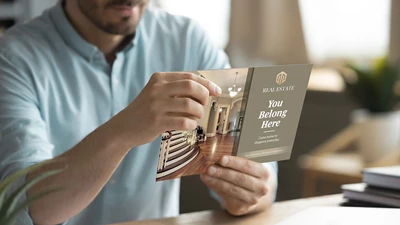 Increase the success of your campaigns with direct mail marketing in Canada.
Direct mail has many benefits for Saint John businesses – like delivering the right message to the right people and aiding with brand recognition among your customers and clients.
Creative direct mail campaigns can make a lasting impression and improve your business marketing when combined with a multi-channel strategy. Incorporating direct mail into your marketing lineup helps you deliver a clear call to action right to your customer's mailbox that will resonate, motivate and prompt people to make a purchase, visit a location or share it with others.
Whether you are looking to use direct mail marketing to drive brand awareness or reach potential clients, you can be sure your response rates and leads will significantly increase.
If you are ready to launch your direct mail campaign, our team can help you:
What Are the Benefits of Direct Mail?
Direct mail marketing is cost-effective, targeted to your audience, customizable and delivers measurable results. Whether it's a product catalog, a special offer from a nearby restaurant or an invitation to a fundraising event, receiving mail is part of everyone's daily routine. That's why direct mail campaigns continue to be a powerful tool for spreading brand awareness and generating sales for businesses in every industry.
Get Started On Your Next Direct Mail Campaign
KKP Saint John is a full-service printing, marketing and mailing resource in Canada that can help your business with direct mail and marketing campaigns. Our team can help you develop eye-catching designs, get your message into the right hands and reach your marketing goals. Contact us today to get started!