Business Forms Printing in Canada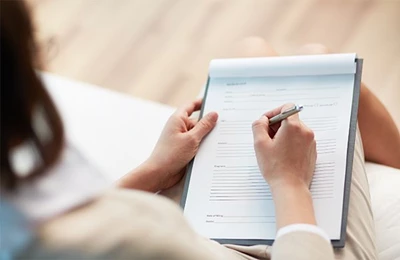 Create Your Own Professionally Designed Custom Business Forms
If you are wondering what business forms are or how to create them, then you've come to the right place. Even in this age of digital communications, paper-based forms, including carbonless forms, are indispensable to many companies and organizations. Countless small and mid-sized firms, as well as independent contractors, still operate with lower-tech procedures. They require company printing solutions, including custom invoices, sales receipts and cost estimates, among other needs.
The rise in e-commerce transactions has increased the demand by many for business printing. While orders are often placed on the web and receipts issued online, almost every package that's delivered requires paper labels, bills of lading, packing lists and return documents — not to mention printed sales flyers, coupons and instruction sheets.
Get the custom business forms and documents your organization needs to run smoothly. Whether you have a specific template you want to use or you need a personalized document to match your brand's identity, the KKP Saint John team is here to help.
Don't settle for the pre-formatted business forms; your company deserves a unique solution. Each business form should help you save time, increase efficiency and reinforce your corporate identity.
Custom Business Forms & Invoice Books in Canada
If your company or organization relies on custom business forms, count on KKP. With roots in printing, we bring to the table extensive experience in custom business forms of all types. Popular industries that often use KKP's forms include marketing, legal, financial, real estate, retail and shipping.
If you work with us, you'll benefit from custom designs individualized for your operation. Each form will include all the information you need to collect and will also feature your company logo, location and contact information. With KKP Saint John, you'll also benefit from top-quality printing techniques, paper, binding and more.
Some of the most frequently requested business printing solutions and custom business forms include the following:
Custom order and business invoice forms
Invoice books
Register forms
Work orders
Evaluation forms
Inventory logs
NCR forms
Purchase orders
Sales books
Subscription forms
The great thing about having custom business forms is they are timeless. You can always get more if you run out, and they will help give your company consistency and professionalism. No matter what type of form you are looking for, KKP has a printing solution for you.
Contact KKP Saint John to fulfill your custom business forms printing needs. Get started now!